What is Gregor's Grads?
Gregor's Grads started in 2014 after seeing a need to help. We provide less fortunate high school students in Edmonton and area with a new suit for graduation. High school students' needs can often go unnoticed in the community as they often try to blend in and are very private regarding their financial situation. These young men are frequently forgotten when it comes to receiving much-needed assistance.
Gregor's Grads was formed to fill this gap by offering a helping hand to these deserving students. We believe that by providing financially-challenged students with a sense of normalcy and enabling them to participate in graduation will foster pride, self-esteem and allow them to move forward to the next phase in their lives with wonderful memories and a new suit they can call their own.
How can you help?
This year we are looking strictly for monetary donations. Last year, we realized that most of the donated suits we received were too big for high school boys.
FAQs
1. Who qualifies to receive a suit?
Students whose high school teacher or counsellor puts forth a recommendation to Gregor's Grads and students from low income families.
Email jgregor@tsn1260.ca to recommend a graduate in need. All emails will remain confidential.
2. How can you make a donation?
You can make a donation here  Thanks for your support.
3. What percentage or the donation goes to the graduate?
100% of funds raised will go directly towards the purchase of suits. All board members are volunteers; we have no paid employees or administration fees.
4. When and where will the students be fitted for their suits?
The official fitting day will be announced closer to graduation season. This year we are pleased to announce that fittings will be at Mr Derk (8111-102 street). Mr Derk has generously donated their space and tailoring services. Their support has been essential to the programs success and we are very grateful for their involvement.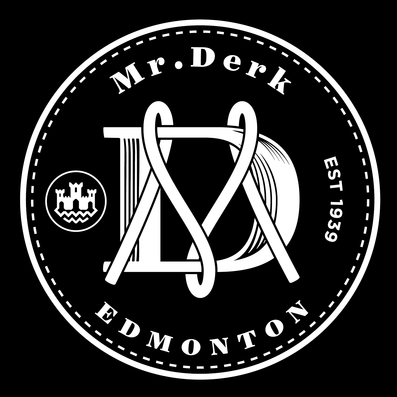 Thank you for your interest in supporting Gregor's Grads and helping us make a difference for many young boys in Edmonton who have often been overlooked, and who would otherwise be unable attend their graduation without your support.
~ Jason Gregor