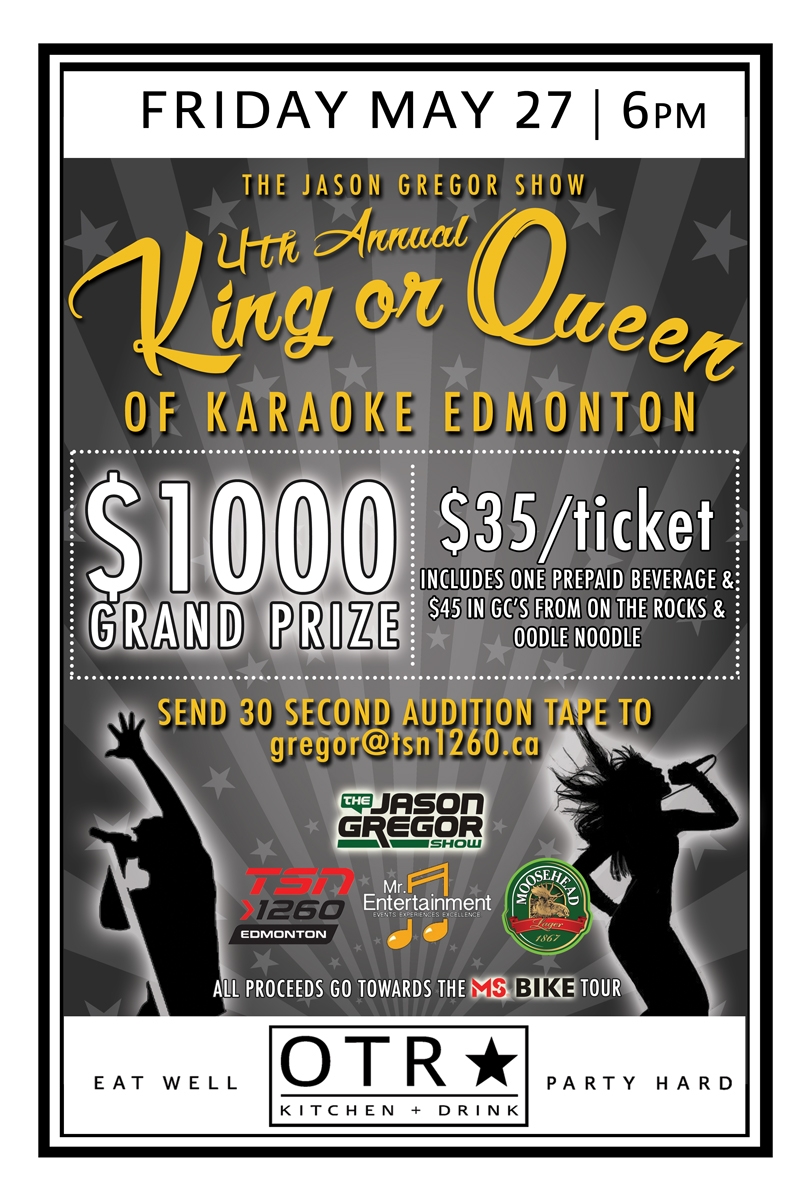 Our 3nd annual King/Queen of Karaoke goes on Friday May 27th at On The Rocks.
If you think you can sing, or know someone who can get them to email a short 30 second video audition tape to gregor@tsn1260.ca before May 20th. We will pick the top-10 videos, and they along with a few guest celebrity Karaokiers will battle it out on May 27th.
This year's winner will win
$1,000 in cash.
Tickets are $35/each ($40 at the door) with 100% of the proceeds going to the MS Bike Tour and the Red Cross for Fort McMurray residents, and with your ticket you receive a free drink at the door and $45 in gift certificates from On The Rocks and Oodle Noodle. So you make money by supporting the cause. You can buy your tickets here.